Your slow night just got busy.
Get your customers staying, playing, and slaying questions with the best choice in trivia. Get the GOAT.
Proven to Increase Your Bar Sales
Trivia Goat customers see an average 257% increase in sales on traditionally slow days
"We have been using Trivia Goat for a few years now at The Local Eatery and Drinking Hole, our host is awesome and the trivia regulars love her!"
Jessica Cox
The Local Eatery and Drinking Hole
"Serpentine Cider has been using Trivia Goat for years now and we love them! I would highly recommend them to anyone who is wanting to have a fun and educational time while increasing their sales! We are open on two weeknights, one with Trivia Goat and one without. Our trivia nights have 3-4 times the sales as our non-trivia night, continuously!"
Sean Harris
Serpentine Cider
"Trivia Goat is an amazing addition to Colab Public House in Vista. Since working with Trivia Goat we have seen a great increase of customers on Wednesdays especially because they have groups following them…​"
Samantha Rice
Colab Public House
Voted Best Trivia Night in San Diego by San Diego Reader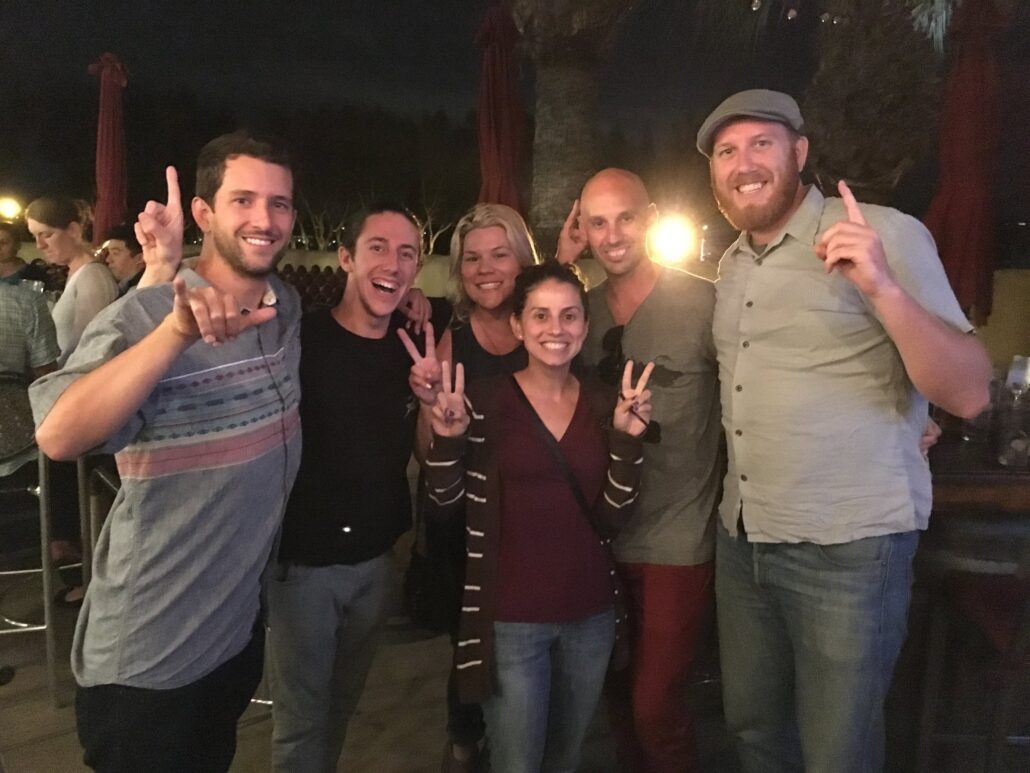 Trivia Goat strikes the perfect balance between challenging, cheeky, and childs-play, providing a fun experience for all (not just the trivia nerds). Our game appeals to everyone, making for larger crowds who will actually want to play! More fun for them, more fun(ds) for you.
A cutting-edge Trivia Goat Platform
Get people coming back by offering a wide variety of trivia categories, social features like creating teams or competing against friends, and incentives programs to keep customers engaged.
Best-in-class training and hosts
What's a Trivia night without an engaging host? With Trivia Goat, you'll get all the training you need to host trivia like a champ or we'll provide a host for you.
BONUS:  We also provide tools to spread the word! 

Leave the headaches at home. Our intuitive and. streamlined system allows you to get up and running in no time. We minimize the stress so you can maximize the fun

Boost sales without breaking the bank! With no startup fees or contracts, Trivia Goat is easy to fit into your budget and timeline. Several service options available.

We are your solution for engaging customers and keeping them coming back for more. Keep those seats warm and the drinks flowing weekly with the best game in town.
Self Service
DIY - We provide the game, you host it!
Exclusive training for your host

Fresh new game weekly that appeals to a variety of players

Access to a platform that keeps the energy high and tabs open

Social media posts, digital marketing kit, mention on TG website

Live support on event nights

* No obligation, cancel any time
Full Service
The White Glove Experience.
Tiered Pricing
We prioritze your success
Fresh new game weekly that appeals to a variety of players

A platform that keeps the energy high and tabs open

Social media posts, digital marketing kit, mention on TG website

Mic, speakers and any other equipment needed to run the show

*Available in select locations
Planning an event? We got the entertainment covered.
REACH OUT: We will help you select your plan and schedule your first game.
Promote: Sound the alarm and invite all your customers. We'll help you spread the word to your herd.
Party: Let the games begin, drinks flow, and business boom. You "goat" this!
We're not "kidding", it's that easy!
Trivia Goat has built in tools to help you host successful trivia nights. We have a calendar to manage which nights you'll play on, as well as keeping track of who's hosting and playing.
You have the ability to start and stop the games, display questions, and automatically keep score.
We have no idea. But you're here now and that's all the matters. Now, let's get this party started!